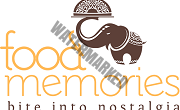 Store RSS
Food Memories Promo codes & Today offers
Find following latest coupons for Food Memories, Food Memories voucher codes, Food Memories promo codes and Food Memories discount deals & Food Memories offers.
Active Coupons
Currently 0 active coupons
Sorry, no coupons found
Food Memories coupon codes & discount offers 2018
Food memories India
is an online store that has brought together iconic Indian delicacies under one roof. This company aims at delivering Indian foods globally. Harmit singh Sikh is the founder of this Ahmedabad based company. Products delivered by this brand are from Indian eateries and popular local brands. Items on this store generally have some shelf life so you can easily store them.
Products from local brands
Items for sale on this online store are from the Indian brands only. Brands like Agrawal Delight from Indore, Ahuja Bakers from Panipat, Ajanta Sweets from Bareilly, Baria foods and Almond house from Hyderabad, Brownie heaven from Chennai and Zo Ei from Aizwal are some of the top brands in various categories of eatables which offer their products for sale at this online store. Since, all the products are locally prepared so you can be assured about the quality and taste of eatables. 100% pure and organic items made from fresh ingredients are offered by this store.
Category of foods
Here customers can find products in five main categories. It includes Sweets, health foods, staples and condiments, bakery and chocolates and premium category of food items. In sweets category, keeping in mind the health concern some healthy eatables are also listed for sale apart from regular sweets.
food memory healthy  
products include sugar free sweets. Traditional sweets like petha, gujhiya, kaju pak, kalakand, laddoo and many more sweets are there. In bakery and chocolates, from plum cake to biscuits and brownies can be purchased. Honey, Jaggery, Mouth fresheners, tea, coffee, Jam, herbs and spices from leading Indian brands are offered.
 Browse food by region
Food memories
allow its customers to search for various eatables on the basis of region. It will help you to know the specialty of various states of India. It also allows its customers to buy different food items from different state without going anywhere. Search the state and click on its name to find the food items in different categories belonging to t hat particular state. Customers can even browse eatables by city to get more confined search and save their time in placing online orders.
Call Food Memories customer care number for support.
Unreliable Coupons
Currently 1 unreliable coupon
Buy pure desi ghee bal sweets & get flat 10% discount at Fresh Memories. No coupon code required. Products available on landing page. No minimum purchase. Free shipping in India. Shop Now!!!... more ››